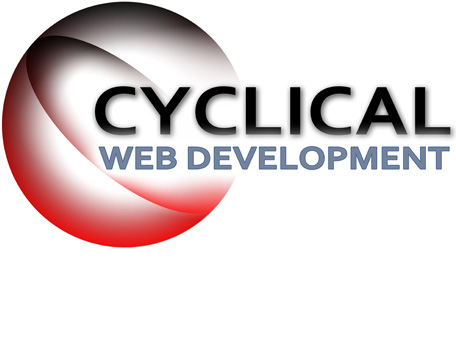 Simple
Effective
Personal
Need a website?
Cyclical offers fast, easy, affordable websites with honest advice. Make your business look more professional, showcase your products and services, and help communicate with your clients.
E-commerce, online brochures, contact forms, forums, image galleries, custom email... the possibilities are endless. Isn't it time your business had a website?
View our portfolio
Take a quick look at our past clients and discover the spice that your website has been missing.
view our full portfolio
Get a free quote
We offer free quotes for new web sites or updating old ones. We also design logos, Facebook pages, Twitter feed setups, e-commerce, SEO, forums, you name it! We're experienced in art of modern web development. If you need something done, just visit our contact page and fill in your information. We'll contact you and give you a quote for free!